Professional indoor and outdoor plants hire
Passionate about plants
Suppliers of internal and external plant displays for offices and commercial areas nationwide.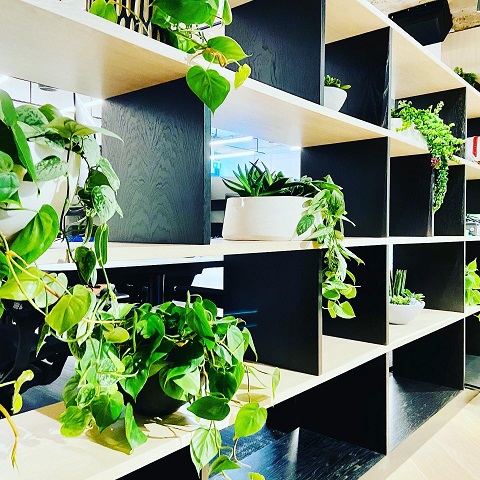 Welcome to Lease a Leaf
With over 30 years' work in the field of internal and external landscaping including 10 years Second generation participation, Lease a Leaf have a wealth of experience along with knowledge of all the latest trends, designs and innovations.
Plants are our passion and with our first class customer service plants could become your passion too.
Let us show you how our artistic flair and great plant knowledge can bring inspiration and harmony to your workspace. Read More
Right Plant, Right Place
How does the plant leasing process work?
1. On-Site Visit & Consultation
We will come and see you for a free, no ties design consultation…
We will visit you onsite and provide a free, no ties consultation ensuring that we understand your requirements and vision.
The onsite visit is an important part of the process because it is information gleaned onsite that will give us a feel for the space, the ethos and the client.
2. Research & Design
We will use your brief to create a bespoke design for you…
We have a vast number of different trends, colours, shapes and sizes of planters to work with so we can ensure that our designer proposes a style of planting that encompasses your wishes. The designer will use their expert knowledge to come up with a design that fits the brief while being durable and Well suited to the proposed location guaranteeing healthy happy plants.
Rental contracts are tailored to your budget and preferred rental term. All rental and maintenance contracts include our full plant guarantee.
3. Installation & Maintenance
Installation can carried out in a quick efficient manner…
After that the maintenance program will start immediately.
Installation lead times of 2 to 4 weeks depending on the next available delivery slot at the time of order. The delivery and installation of the chosen displays will be carried out by our trained professionals, safely and in a time efficient way to guarantee minimal disruption.
Our experienced technicians will visit regularly to provide complete plant care so the displays always generate a pleasing uplifting response when viewed.
Bring Nature Into
Your Office
Your Venue
Your Premises
Our friendly team will help you decide on the best plant solutions for your requirements. Contact us today to get started!